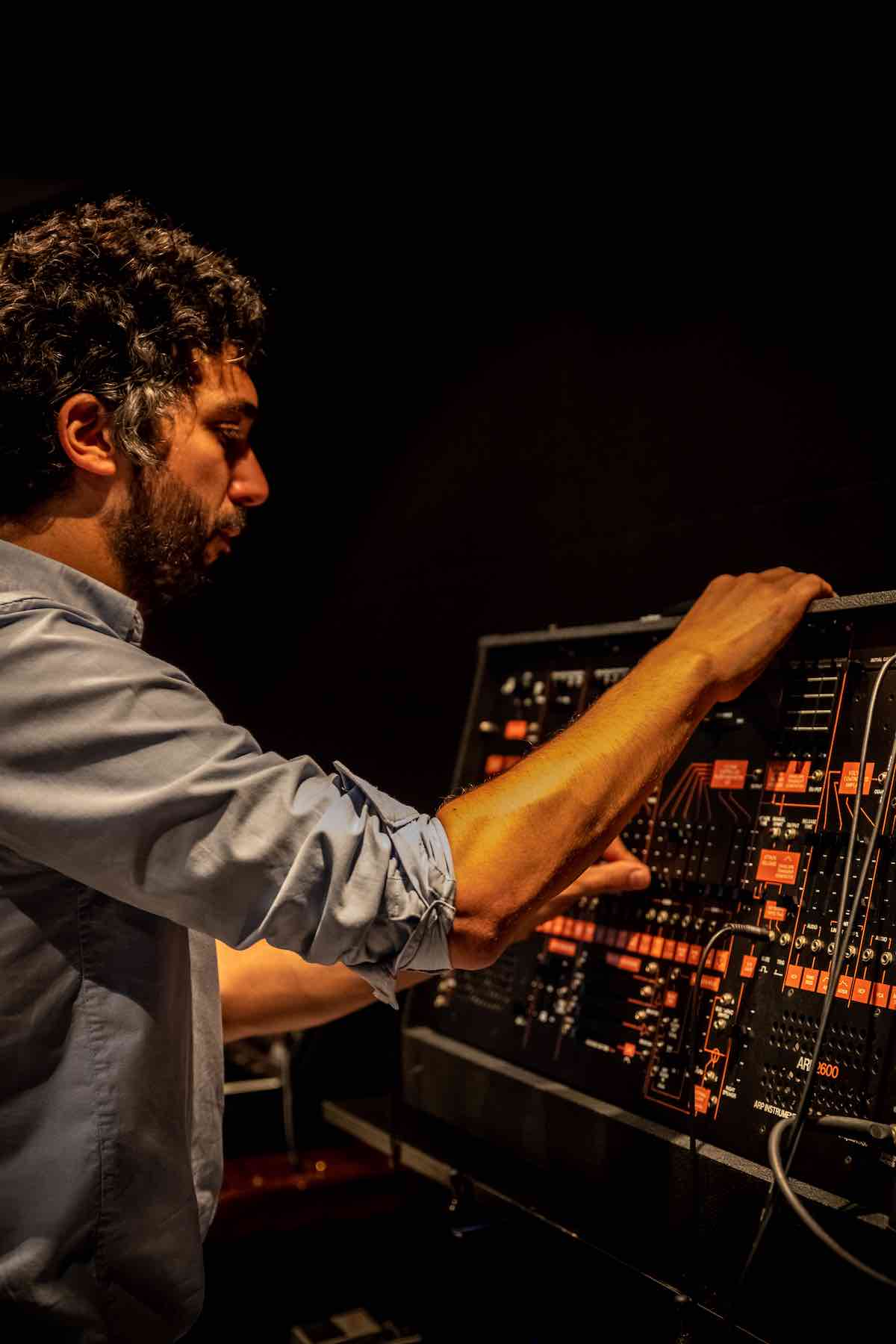 Jonathan Fitoussi
(b. 1978) is a French composer residing in Paris.
He works on minimalist and contemporary musical forms. His solo works in recent years have explored a fusion of electronic 
and acoustic sounds with melodic textures, colors and emotions in a cinematographic aesthetic style.
As a composer of electronic music, Jonathan Fitoussi (Pan European, Versatile Records, Cezame…) is engaged in practices of analog and modular synthesis, projects supported by the pioneers of electronic music like Suzanne Ciani and Morton Subotnick.
His work has been marked by the encounter with Daniel Caux (Shandar Records), François Bayle (GRM), Eliane Radigue or Bernard Baschet sound sculptor. He has developed an intense passion for recording and analog studio technology, rare instruments, and each composition is the result of his painstaking craftsmanship.
In 2016, Jonathan signed the cinematic score for the film « Le Ciel Attendra » by M-C Mention Schaar and collaborated with Ill Studio for CHANEL and The Paris Opera. This same year, he also writes a music for HERMES.

In 2017, Jonathan was invited to participate at the 57th Venise Biennale in the French Pavilion represented by the artist Xavier VEILHAN. Also, Fitoussi composed the music for a performance and an art film directed by Veilhan with the étoile dancer Marie-Agnès GILLOT & Dimitri CHAMBLAS commissioned by the Galerie Lafayette Art Foundation.
In 2018, he writes the music of David Roux 's film « Breath of Life« , with Jérémie Renier, Marthe Keller & Zita Hanrot.
In 2019, Jonathan was invited to performed at the Philharmonie de Paris for the « Nuit Blanche ». He also writes a music for BOTTEGA VENETA and performed for the first time in Japan. This same year Jonathan collabored with the choregrapher Rachid OURAMDANE & Cie XY for the ballet « Möbius ».
In 2020, Jonathan compose an original music for the new collection BENETTON designed by Jean-Charles de CASTELBAJAC.
In 2022, Jonathan sign the new campaign for IWA Sake created by Richard Geoffroy (Dom Pérignon) and collaborated with contemporary artist Mathias KISS for the new electrical DS car. In the same year he start a collaboration with the french visuals artists Florence Deygas & Olivier Kuntzel for Hennessy.
Jonathan is composer of numerous bands; with Clemens Hourrière, with AIR 's JB Dunckel or Model Alpha.
Jonathan is co-founder of Transversales ® | Disques, french record label.